Eating Dairy on Chanukah
By: Rivka C. Berman, Contributor
Click Here for More Holiday Articles

To save Jerusalem from a paralyzing siege and approaching enemy troops, Judith, a good-looking and wealthy widow, seduced a Syrian general, the leader of the Syrian army, into a drunken slumber by feeding him salty cheese and quenching his thirst with strong wine.

As the general slept Judith beheaded him with a sword. When the general's troops found his body, or according to another version, when the soldiers saw the general's head hanging on a Jerusalem gate, the army fled. (Check out Women Warriors in the Chanukah Miracle for more details.)

To honor Judith's daring deed dairy dishes are traditionally served on Chanukah. What a good excuse to eat cheesecakes, cheese blintzes, cheese kreplach, cheese bagels, cheese pies, or order out for a cheese pizza.

More of Chanukah's Caloric Delights:


Mazor Guide for Chanukah brings you much more about the holiday, its meaning and its traditions... See the links below.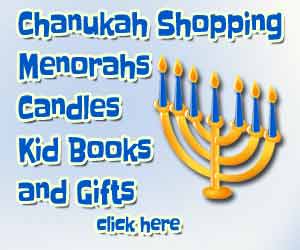 KOSHER BY DESIGN


Amazing New Kosher
Cookbook. BUY