Gelt and Gifts: A Tradition of Giving
By: Rivka C. Berman, Contributor
Click Here for More Holiday Articles

One of the major reasons Chanukah has become so centered around gifts is because of the holiday's proximity to Christmas. But even before the ho-ho hegemony Chanukah was a traditional time of giving, but in a different way than is popular today.

Jewish Gelt - Gifts are the modern incarnation of the tradition to hand out Chanukah gelt, Yiddish for money. There are many different suggestions for the source of this custom.
First, the legal technical viewpoint. The Shulchan Aruch, Code of Jewish Law, explains that the chanukiyah's candles may only be viewed to recall the miracle and not for any other purpose. The Shulchan Aruch's author, Rabbi Josef Caro, includes counting money as an example of what the chanukiyah lights cannot be used for. Giving out Chanukah money was a way to remember this prohibition.


The Talmud refers to money on Chanukah when it cautions Jews that they must light at least once candle, per household, per night on Chanukah – even if they must go door to door for candle funds. The widespread custom of giving Chanukah gelt enabled the poor to get the candle money they needed without feeling great embarrassment.

As the battles over the adoption of the Euro proved, a distinctive coinage is part of a nation's pride. Twenty-two years after the Maccabees won the battle, their descendants, who became a royal family, minted coins to celebrate the county's autonomy. Temple images such as the menorah and showbread were embossed onto the coins as reminders of the national glory that had been restored. Giving out gelt recalls this high point of Jewish freedom.
FYI: Each year the Bank of Israel mints special Chanukah coins featuring a Jewish community from around the world.
Chanukah has the same three-letter root word as the Hebrew word for education, which is chinuch. This was the time of year, in the dead cold of winter, when poorly paid Jewish teachers would receive a bonus from their students' parents.

Chanukah also comes in the lull between holidays, during a long stretch of in-school time. Around Chanukah parents offered their children a little prize money to reward them for studying hard.
Thinking Books for Kids? Check out http://www.MazorBooks.com
Highly Appropriate for Chanukah
The Taste of Hebrew for English Speaking Kids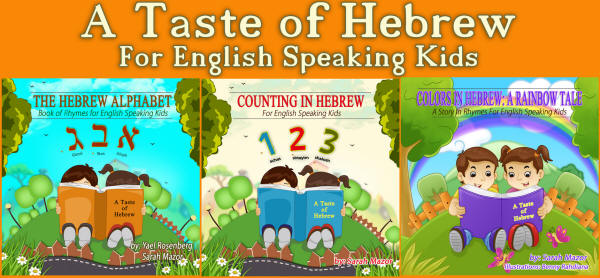 And Jewish Holiday Books for KIds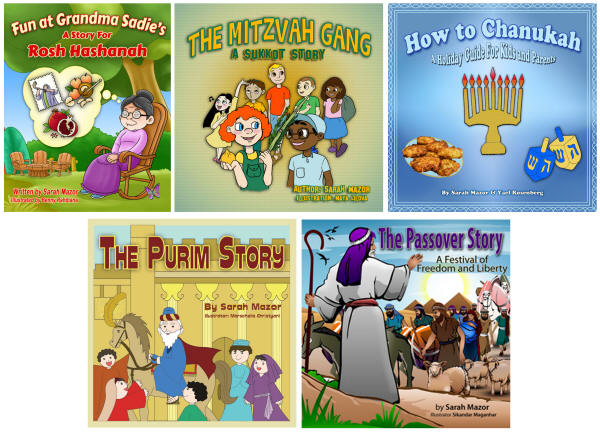 Mazor Guide for Chanukah brings you much more about the holiday, its meaning and its traditions... See the links below.