Shmini Atzeret / Simchat Torah
By: Berman, Contributor
Click Here for More Holiday Articles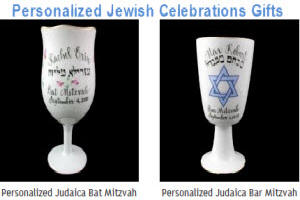 Shemini Atzeret (שמיני עצרת ) is a Jewish holiday celebrated on the 22nd day of the Hebrew month of Tishri, beginning at sunset the night before and is generally translated as "the eighth day of assembly". In Israel, Shmini Atzeret and Simchat Torah are celebrated on this on day, but outside of Israel an additional day is celebrated. Reform Jews celebrates Shemini Atzeret and Simchat Torah on the same day in Israel and in the Diaspora.

The Talmud declares the eighth day as a separate holiday and one dedicated to the love of God. References to the celebration can be found in Bamidbar [Numbers] 29:35 ("On the eighth day you shall hold a solemn gathering; you shall not work at your occupations"). There is no use of the Sukkah or the lulav and etrog, though the Sukkot liturgy also refers זמן שמחתנו, "Time of Our Happiness" to describe Shemini Atzeret in prayers.

Simchat Torah (שמחת תורה) means "Rejoicing in the Torah." Simchat Torah marks the completion of the annual cycle of weekly Torah readings, that is the 54 portions of the Torah read in synagogue weakly. On Simchat Torah, the reading of the last Torah portion is followed immediately by the reading of the first chapter of Genesis, thus keeping the cycle of Torah ever flowing.

The annual completion of the Torah Readings is celebrated in the synagogues with song and dance, performing "Hakafot" circling the Synagogue, Torahs in hand. In many Synagogues all males over Bar Mitzvah age attending services are given the honor of an aliyah (reciting a blessing over the Torah reading); And one aliya is dedicated to children. Young children are not allowed to carry the heavy scrolls, should they drop them, but often you'll see children with toy Torahs or waving flags as they join the celebration.





KOSHER BY DESIGN


Amazing New Kosher
Cookbook. BUY