Who Lights the Menorah


By: Rivka C. Berman, Contributor
Click Here for More Holiday Articles
Shop for Traditional Menorahs: Brass | Ceramic | Silver or Sterling | Various Metals

The nitty-gritty basic Chanukah candle lighting directive, as described by the Talmud, is to simply light one candle per household each night of Chanukah (Shabbat 21b)

The mehardin (literally meaning to add glory - and refers to people who prefer to conduct themselves above the call of "duty"), way to light is to add one light for each night of Chanukah. Super-duper mehadrin, termed mehadrin min ha'mehadrin (people who perform the mitzvot way beyond biblical or rabbinic requirements), is for each member of the household to light his or her own chanukiyah, each night of Chanukah. The Jewish people have been praised for adopting the way of the mehadrin min ha'mehadrin, by lighting menorahs every night.

The rabbis who laid out the Chanukah laws included women in the obligation to light. As a rule, exempted or shut out of (depending how you look at it) positive commandments that may only be performed at certain predetermined times, such as tefillin (Phylacteries). Women are required to to participate in the chanukiyah lighting because they too were part of the Chanukah miracle.

Click the following for more interesting information about the Menorah and its traditions:



Mazor Guide for Chanukah brings you much more about the holiday, its meaning and its traditions... See the links below.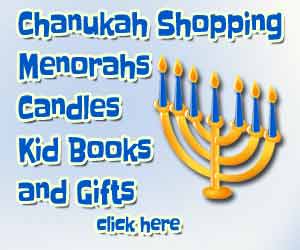 KOSHER BY DESIGN


Amazing New Kosher
Cookbook. BUY