Purim Reading
Click Here for More Holiday Articles
Click on Images to Purchase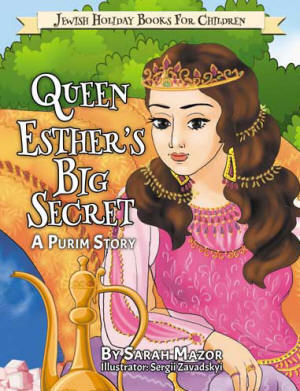 =====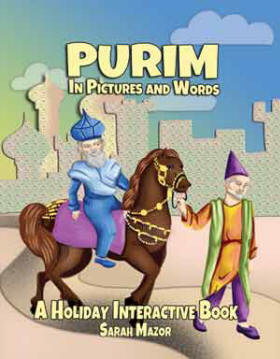 Chanukah Menorah

Purim: Its Observance And Significance
by Avie Gold (Author)
This book, part of the popular ArtScroll Holiday Series, draws together several elements of the day's history, underlying meaning, and observances. It is a selection from many sources, each of its sections filled with information and inspiration that, in combination, will add flavor to the day for any reader.
Esther's Story
Diane Wolkstein, Juan Wijngaard (Illustrator) / Paperback / Published 1998
Just in time for Purim comes this lovely retelling of the story of Esther, the young Jewish girl who became a Persian queen and saved her fellow Jews from annihilation. Wolkstein casts this inspiring biblical tale in the form of a diary.
Purim
Miriam Nerlove / School & Library
Baby-Preschool Level
A young boy becomes caught up in the excitement of the Purim celebration as the rabbi relates the tale of the courageous Queen Esther and the evil Haman.
Purim (Building Jewish Life)
Joel Lurie Grishaver / Paperback / Published 1988
Ages 9-12
Purim is both a fun and meaningful holiday. Making lots of noise when Haman's name is read teaches us that when we work together we are stronger than evil. The triumphant story of Esther teaches us that every person can be a hero. Purim is both a fun and meaningful holiday.
Purim Goodies (Hardcover)
by Amalia Hoffman (Illustrator)
Purim Goodies is a beautifully illustrated children's book that tells about the many assorted ingredients related to the Purim Holiday and the importance of giving. The book also includes a Recipe for baking Hamantaschen as well as a glossary of Yiddish terms used throughout the story!
Purim Its Observance and Significance
Hardcover / Published 1991

Mazor Guide for Purim brings you much more about the holiday, its meaning and its traditions... See the links below.
"Purim in Words and Pictures" recounts in detail the extraordinary story of the miraculous reversal of fortune of Persian Jewry in the days of Xerxes I, the emperor who is more widely known as King Achashverosh. The story begins with King Achashverosh's grandiose party and ends with Mordechai's appointment as the Persian king's top minister. The complicated story involves a beauty contest, servants conspiring to kill the king, and an evil plot by an evil man to eliminate the Jewish people. This informative coloring book, which is based on the text of Megillat Esther (the Scroll of Esther), also includes an overview of the main customs and traditions associated with the celebration of the holiday. Recommended for children between the ages of 6-11. Enjoy!
Click Here to Purchase!